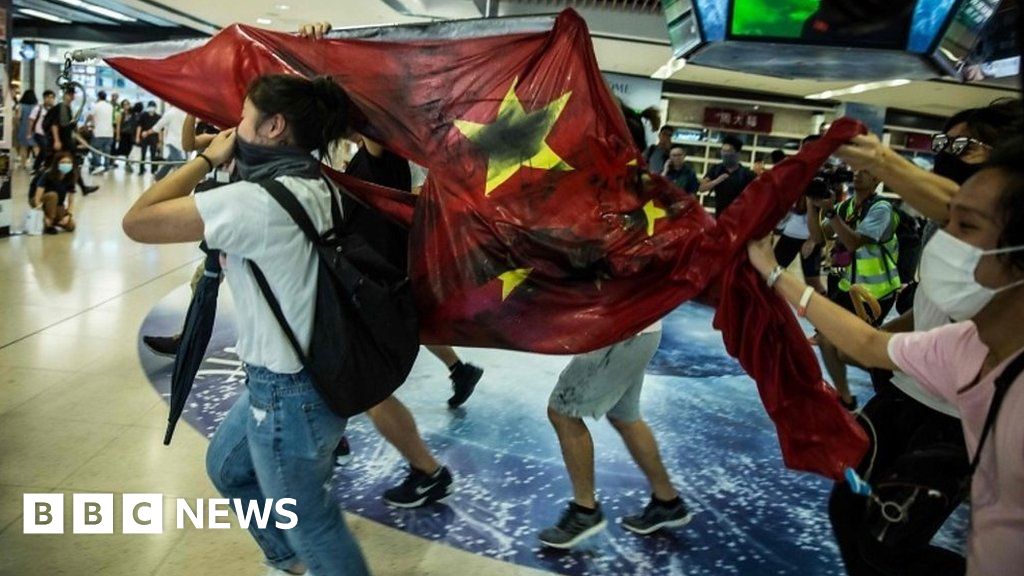 Activists in Hong Kong have desecrated a Chinese flag and vandalised a shopping centre on the 16th straight weekend of anti-government protests.
The unsanctioned rally at the New Town Plaza started on a small scale and peacefully.
Video footage then showed a Chinese flag being trampled by protesters before being carried out and thrown into a river.
The BBC's Stephen McDonell surveyed the damage at the New Town Plaza in Sha Tin as riot police arrived.
Get more stuff like this
Subscribe to our mailing list and get interesting stuff and updates to your email inbox.