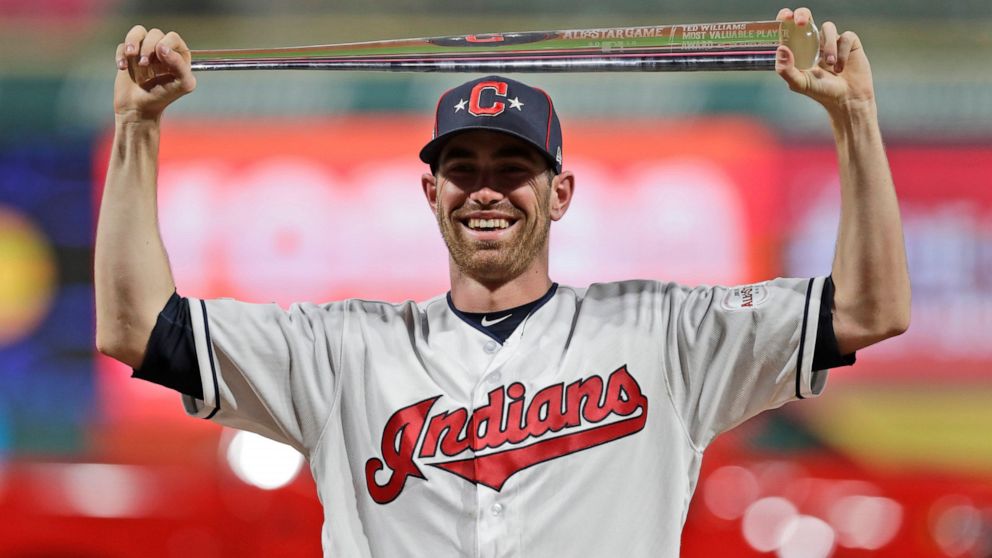 Baseball's All-Star Game had a record low television rating.
The American League's 4-3 win over the National League on Tuesday night in Cleveland had a 5.0 rating on Fox, according to Nielsen Media Research. The game was seen by an average of 5.93 million households and 8.14 million viewers.
That is down from the previous record low rating of 5.2 and 8.69 million viewers for the AL's 8-6, 10-inning victory last year.
The Home Run Derby drew a combined 6.2 million viewers and a 4.54 rating in metered markets on ESPN and ESPN2 on Monday night, up from 5.97 million viewers and a 4.39 rating last year.
The rating is the percentage of television households tuned to a broadcast.
———
More AP MLB: https://apnews.com/MLB and https://twitter.com/AP—Sports
Get more stuff like this
Subscribe to our mailing list and get interesting stuff and updates to your email inbox.