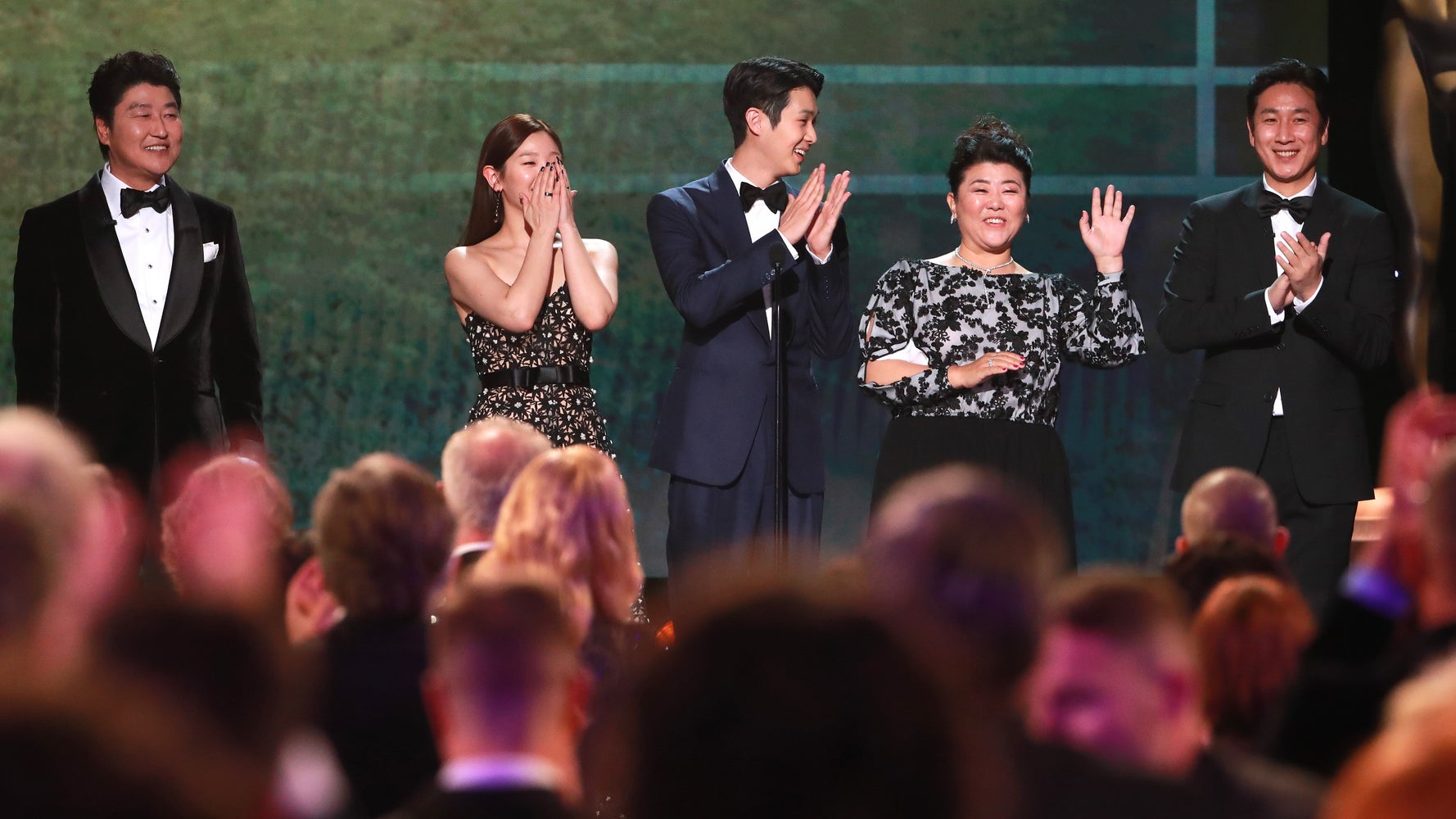 On Sunday, Song Kang-ho, Park So-dam, Choi Woo-shik, Lee Jung-eun and Lee Sun-kyun stood onstage to address their critically acclaimed South Korean film about a poor family sneakily embedding with a wealthy one.
The Bong Joon-ho feature was nominated for the SAG Award for Outstanding Performance by a Cast in a Motion Picture.


Rich Fury via Getty Images


"Parasite" cast members Song Kang-ho, Cho Yeo-jeong, Choi Woo-shik, Lee Jung-eun, Chang Hyae-jin and Lee Sun-kyung present a clip of "Parasite" onstage during the 26th Annual Screen Actors Guild Awards.

After the cast walked out, the entire audience of their fellow actors rose to its feet.
No one was more excited by the heartwarming moment than director Bong, who stood up with his phone in hand to record the moment for posterity: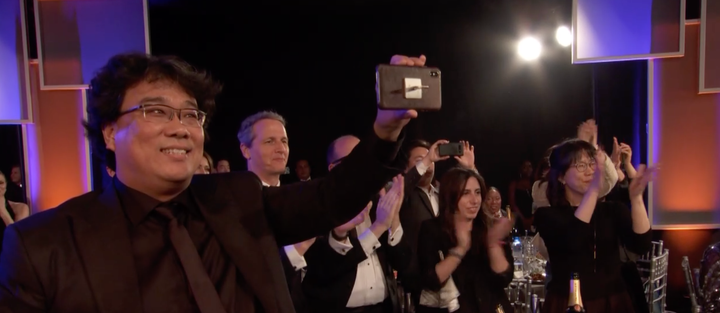 TNT


"Parasite" director Bong Joon-ho at the SAG Awards Sunday night.

The excitement in the room overflowed to Twitter, where people had much to say.
parasite cast getting a mf standing ovation at #SAGawards because while hollywood at large can't see it, other actors know they gd nailed it. no other major acting nominations smdh

— Estelle Tang (@waouwwaouw) January 20, 2020
STANDING O FOR PARASITE THAT'S RIGHT NOW GIVE THEM THE ENSEMBLE AWARD YOU COWARDS

— iana murray (@ianamurray) January 20, 2020
Get more stuff like this
Subscribe to our mailing list and get interesting stuff and updates to your email inbox.