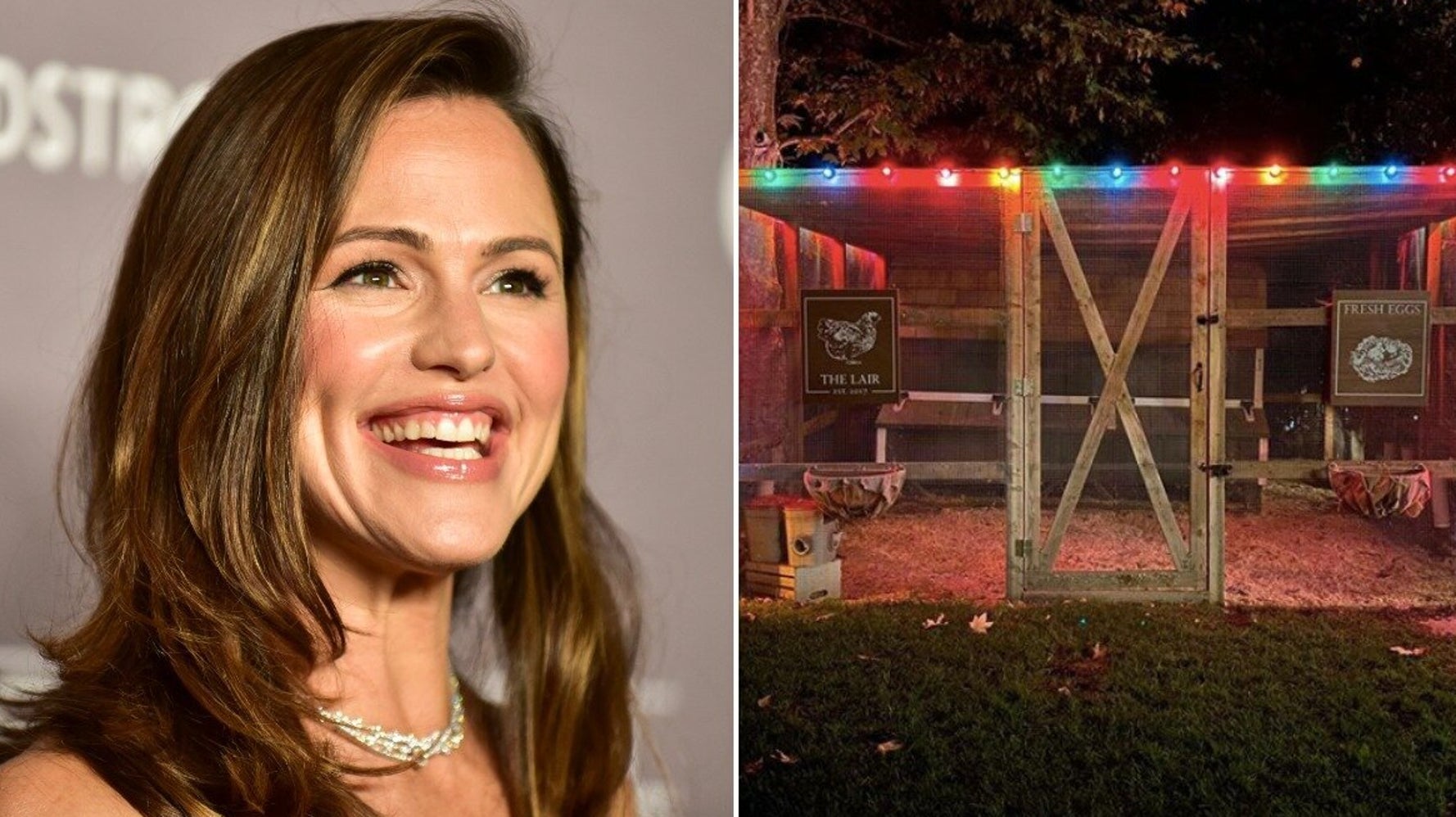 If you're having trouble getting in the holiday spirit this year, look no further than Jennifer Garner's chicken coop.
"My ladies wanted me to relay: their halls are bedecked," the actor wrote underneath a photo of the coop — which bears a sign dubbing it "The Lair" — adorned with big-bulb multicolored Christmas lights.
She followed up the caption with the hashtags #hohoho, #cluckcluckcluck and #🤶🏻🐓, an emoji reference to being a "chicken lady."
Garner cemented her chicken lady status in 2017 when she introduced the world to hen Regina George in a photo taken while walking her feathered friend on a leash.
"Regina loves long walks, dehydrated bugs, and kale," Garner wrote at the time.
She also noted, "If there isn't a Chicken Lady Day 🐣, there really should be. "
Garner posted a tribute to Regina after the hen died of natural causes in 2018, noting that the leash-loving bird was her family's "favorite."
Since then, other members of the flock, including a glamorous black-feathered hen named Hennifer, have also taken starring roles on the "Alias" alum's Instagram account.
Get more stuff like this
Subscribe to our mailing list and get interesting stuff and updates to your email inbox.