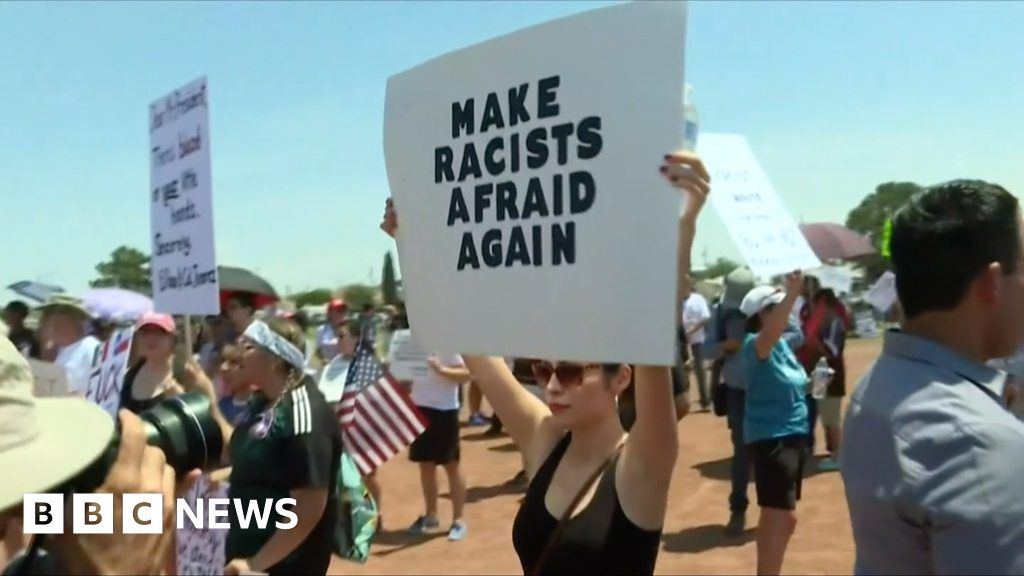 US President Donald Trump has visited emergency workers and survivors of a mass shooting in El Paso, Texas. The president shared a video on twitter of his visit to the hospital.
Hispanic people were targeted in an apparent hate crime when a gunman in El Paso shot dead 22 people on Saturday.
Mr Trump himself has been accused of stoking hatred against Hispanic people.
Get more stuff like this
Subscribe to our mailing list and get interesting stuff and updates to your email inbox.