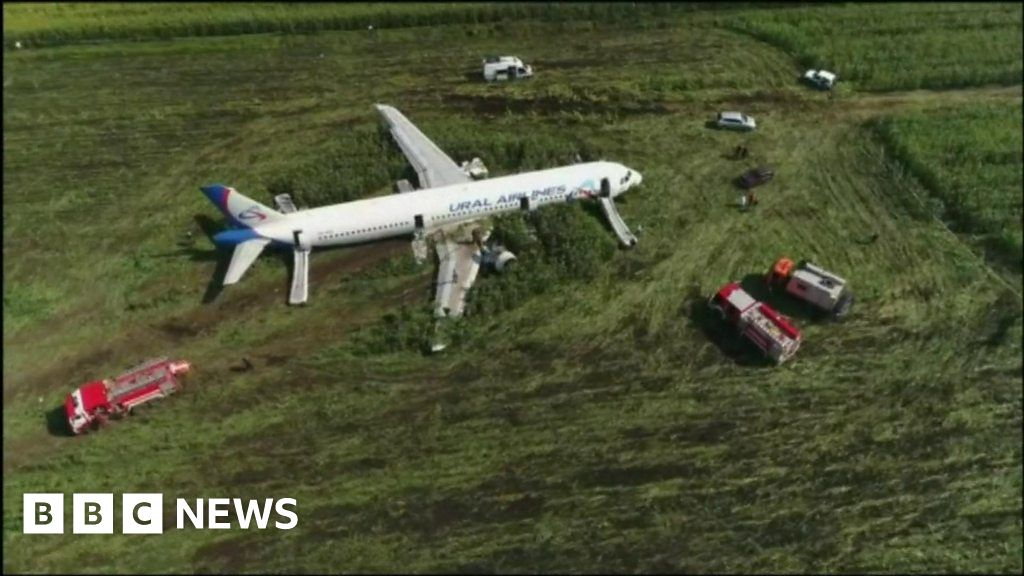 A Russian passenger plane has made an emergency landing in a cornfield near Moscow after striking a flock of birds.
At least 74 people were injured in the incident, which saw the plane land with its engines off and landing gear retracted, emergency officials said.
The Ural Airlines Airbus 321 was travelling to Simferopol in Crimea when it hit the flock of gulls shortly after take-off, disrupting its engines.
State media has dubbed the landing the "miracle over Ramensk".
Get more stuff like this
Subscribe to our mailing list and get interesting stuff and updates to your email inbox.