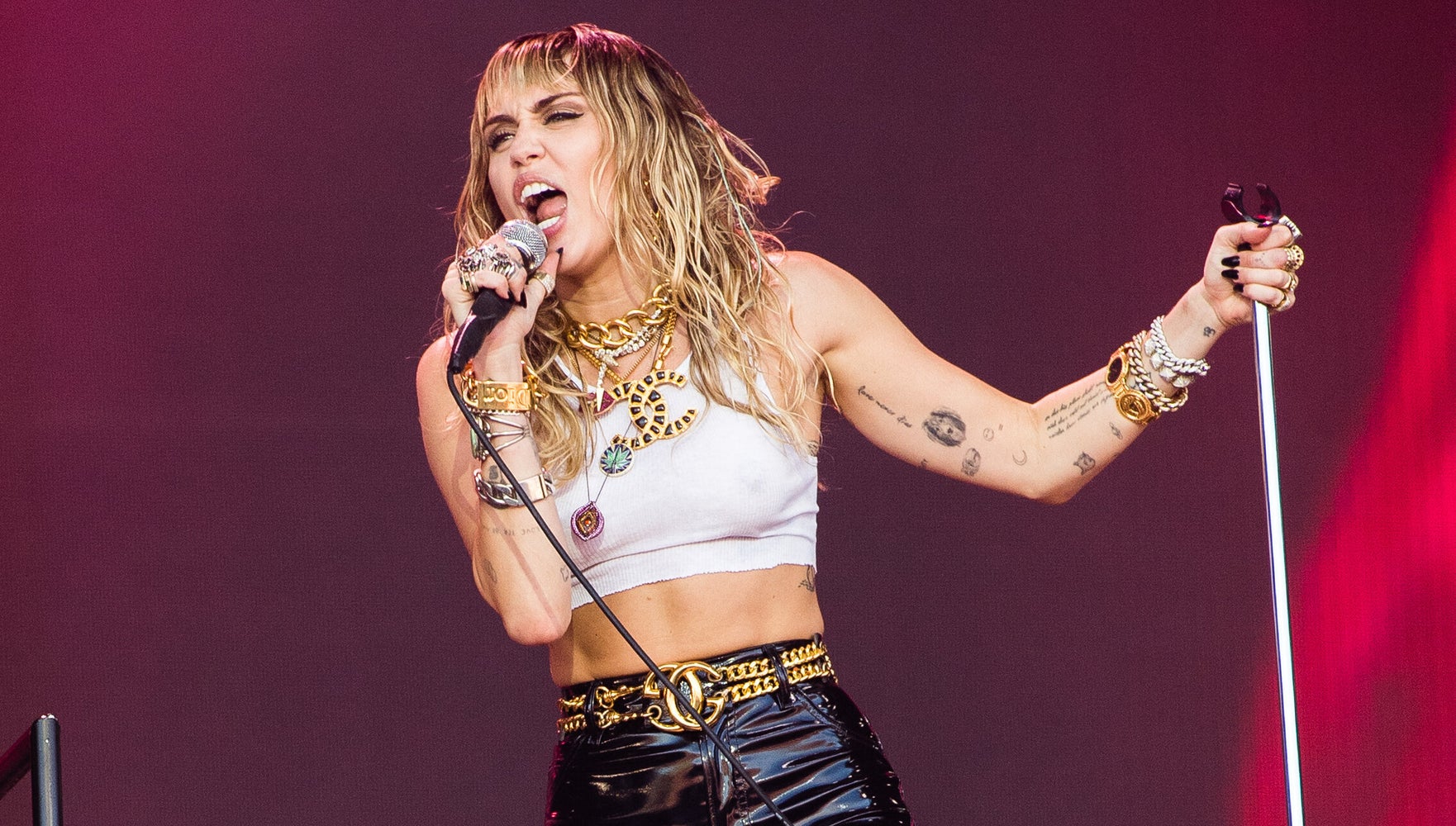 Miley Cyrus dropped a new song about a breakup, and it seems to feature a lot of allusions to her former flame, Liam Hemsworth.
On Friday, the pop star released "Slide Away," which opens with, "Once upon it was paradise, once upon a time I was paralyzed / I think I'm gonna miss these harbor lights / But it's time to let it go."
Cyrus mentions drugs and alcohol, singing, "I want my house in the hills / don't want the whiskey and pills / I don't give up easily but I don't think I'm down."
And perhaps the most telling line in the song is, "Move on, we're not 17 / I'm not who I used to be / You said that everything changed / You're right I'm grown now."
Miley breaking up with Liam on Monday and releasing a banger of a breakup song by Friday is powerful

— Evan Smith (@notevxn) August 16, 2019
the first thing that came to my mind when i first listened to slide away was that article about miley leaving him because of his drug issues 🙁

— ْ (@unmiley) August 16, 2019
Miley's new song is a metaphor from the Last Song. In the Last Song she comes from the city to visit her dad who lives by the beach where she meets Liam and falls in love. She's describing leaving Liam where she met him by the ocean and going back to what she's known. #slideaway pic.twitter.com/zPyU1aJKkR

— elli 🌟 (@ElisaCintron) August 16, 2019
I'm telling y'all, don't listen to Miley Cyrus' Malibu and Slide Away after each other 😭 You're just gonna end up breaking your own heart. I still can't believe that they're over 💔 pic.twitter.com/njaklA2y8F

— ✨ (@MarianLunaCyrus) August 16, 2019
Since the breakup, Cyrus has been seen kissing Brody Jenner's ex-girlfriend, Kaitlynn Carter, in Lake Como, Italy, while Hemsworth has played it cool on social media.
In an Instagram post earlier this week, Hemsworth wrote of his ex, "I wish her nothing but health and happiness going forward. This is a private matter and I have not made, nor will I be making, any comments to any journalists or media outlets. Any reported quotes attributed to me are false. Peace and Love."
Get more stuff like this
Subscribe to our mailing list and get interesting stuff and updates to your email inbox.