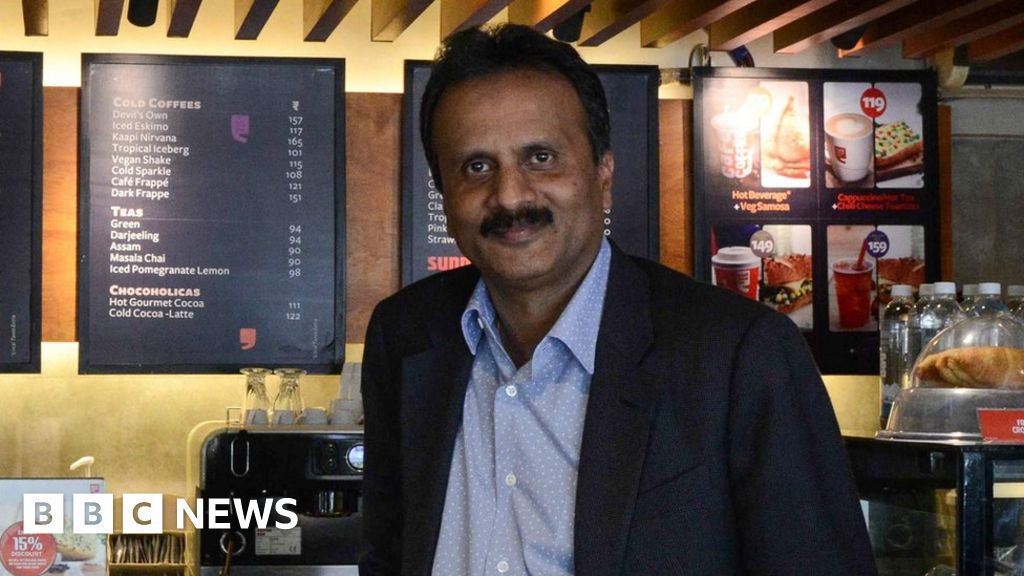 The body of the founder and owner of India's largest coffee chain, Cafe Coffee Day, has been found near a river on the outskirts of the southern city of Mangalore, police say.
VG Siddhartha went missing on Monday after apparently walking away from his car and driver.
On Tuesday, police said a body had been found by fishermen on the river.
The identity was confirmed by members of Mr Siddhartha's family after the body was taken to hospital.
Mr Siddhartha's company, Coffee Day Enterprises Limited, had held an emergency board meeting on Monday to discuss his absence. In a statement, it appealed for "the support and strength of all our stakeholders".
In a note to the stock exchange it said the company was "professionally managed and led by a competent business team" which would ensure the "continuity" of business.
It also shared a widely circulated letter signed by Mr Siddhartha, in which he said he was in debt and had "failed to create the right profitable business model despite my best efforts". Police verified the authenticity of the letter on Tuesday.
"I am solely responsible for all mistakes. Every financial transaction is my responsibility," it said.
"My intention was never to cheat or mislead anybody, I have failed as an entrepreneur."
Cafe Coffee Day in India
Cafe Coffee Day is India's largest coffee franchise chain. It has about 1,750 cafes across the country and some international outlets including in Malaysia, Nepal and Egypt.
However, local media reports have said its rate of expansion had slowed down significantly over the last two years in the face of increased competition.
Mr Siddhartha owned a 33% stake in the company, but through his family and holding companies controlled closer to 50%.
The local Economic Times newspaper reported that he had been in talks with Coca-Cola to sell the company for $1.45bn (£1.19bn) although, this was not officially confirmed by either side.
Mr Siddhartha's letter said the chain was struggling with financial problems due to debt, taxes and share buy backs
Shares of the company have fallen by around 20% since his disappearance was reported.
Get more stuff like this
Subscribe to our mailing list and get interesting stuff and updates to your email inbox.